After 10 months of intense work, Venomite Studios is finally ready to take on a seed investor. The development of Mechanical Difficulties deserves a full-time team of developers and professional artwork. That can be achieved with outside funds.
We are willing to share our success with someone who is willing to make that happen. So if you have money you are looking to multiply, this article is for you. Similarly, if you know someone who might be in that position, it is very appreciated if you share this post with them.
Our Game Development Project
Mechanical Difficulties is a hybrid between two highly popular game genres first-person shooter (FPS) and real-time strategy (RTS) games. In our game, you can do everything that you can do in a regular RTS game – gather resources, build structures, build an army and conquer the enemy. But what makes Mechanical Difficulties special is the fact that you, as the player, are not in the sky, you are down on the ground with your army. You get to participate in every battle you choose and use your shooter skills to influence the outcome. You can be immersed in the battle more than ever before!
What we have to offer
Since the beginning, most of the effort has been put into building a working 1vs1 multiplayer prototype. We have managed to put together a playable demo where the player can do all the core things he will be able to do in the finished game. Of course, the game has a somewhat limited set of features, which sum up the current prototype. Anyone who tries the game can get a glimpse of what the game is about and how it will play when finished.
The prototype is free to download for PC and Mac on our Download Page.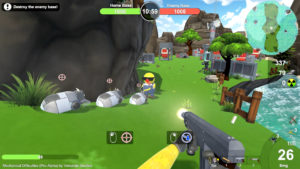 While designing the game, I have analyzed the pains and gains of Mechanical Difficulties and others like it and put together a Value Proposition Canvas. This highlights how we will be focusing on our target audience and what calculated steps we plan to take to create a successful game.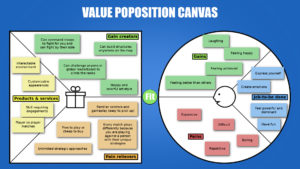 Of course, the game can't be completed without a team. I have assembled a team of 3 people (including myself) who are passionate about the project and can't wait to start working on it full time. They have a strong background in software development and an eye for logical and clean code.
While my team would be developing new features for our game, we have a partnership with an art outsource company who will be providing us with professional-looking artwork. That way we can replace all the semi-amateur looking art we currently have in our game.
As a result of constant social media marketing, we have an active following on Facebook, Twitter, YouTube, and the site you are at right now. I have done research and experimented with what engages people most on these sites.
We plan to start posting regular vlogs right after we have raised the first investment and engage the fans more than before.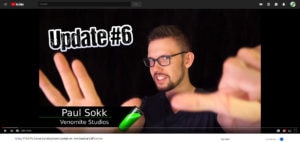 There is a clear roadmap for the next 9 months after we get funding. I have carefully put together a financial plan and a timeline of development to release the game's Alpha version 6-7 months into the development. This will help us get another round of investment to continue the development.
The release of Mechanical Difficulties is eventually planned with the cooperation of a publisher. Our project has managed to attract a few interested publishers at this point. This makes us confident that our release will also go smoothly.
Contact us!
So if this project intrigues you and you have money you want to invest, contact me! We'll set up a meeting and talk details. You can be the one who helps us make this a reality! And rightfully so, you can be the one to earn A LOT as a result.