I've teased you long enough, so here it is. I'm gonna tell you what happens to Mechanical Difficulties now.
Up to this point, you probably knew my plan was to build a prototype in 6 months and showcase it at the Game Dev Days conference. I planned to secure an investment there big enough to hire a team of developers and finish Mechanical Difficulties altogether.
This plan already smelled of ignorance before I had finished with it. So shortly before going to the Game Dev Days conference, I decided to use every possibility I had to learn how smarter business people would recommend me to proceed with the project.
Turns out that was a good decision. So in addition to feedback on the prototype and it's potential, I learned what I should change to secure an investment.
I also learned that there will have to be several rounds of investment along the way. Or else it would be too risky for the investor to invest in the company. Let me clarify with an example. Let's say the development of a game would cost 100,000 euros, but the team hasn't proven themselves yet and there is no prototype – the whole idea is just on paper. Then an investor comes and wants to invest 25,000 euros to see if they could achieve something with that amount to prove there is any reason to invest more money later. It is quite possible to see only two rounds of investment at this example – 25,000 at the start and another 75,000 later if the investor is insured of the project's good potential.
I realize now that my pitch and business plan were very raw when I had just finished the prototype. I was missing a few key elements that every investor wants to see – one of them was an already working team. Yes, there should be a team before there are salaries. Even just a few people in addition to myself would be good. People who believe in the project enough to do some unpaid work from their free time. Makes sense if you think about it. It gives the investor more reason to believe in you.
Putting together a team
So this is what I'm doing. I'm going through all my contacts. Seeing who would be the person we'd need and love to have at Venomite Studios. Someone who is an amazing person, an awesome programmer and willing to be on camera. Someone who believes in Mechanical Difficulties and wants to put a part of themselves into the game.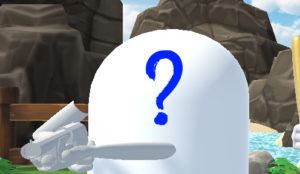 To find these perfect people I've been looking around locally and across the border. I have been interviewing several people over Skype and given them test tasks to evaluate their skill level and to get to know them a little better. Most of the candidates I've found on Unity Connect website. It is a social media website similar to LinkedIn where Unity developers and companies get a chance to meet and mingle.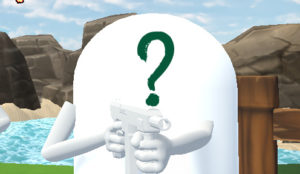 I can't announce my future team members just yet, but all I can say for now is I have a few people in my sights and negotiations are ongoing. I'm planning to hire two developers/programmers at this point that could help speed up the game's development and get us to Alpha release.
Outsourcing art
If you know about the usual division of labor in game development teams then you're probably wondering why I'm not planning to hire an artist. (The artist would be the person creating new visual objects for the game – like weapons and buildings.) That is because I'm planning to outsource all art for now. Some other well-organized team of artists will be supplying us with finished art assets to put into the game. That way we can "hire" many artists for a short amount of time – thus getting a lot of art very quickly. That approach was recommended to me by a friend and I feel it is a perfect fit for the first round of development.
So that is the plan for the next couple of weeks – putting together a team and starting development together. Then later when we manage to raise money, rent an office and bring the team on-site to work full-time together. Then hire an art outsourcing team to get new assets and use them to build the Mechanical Difficulties Alpha release.
There are awesome updates just around the corner. You must stay posted! This is about to get interesting…